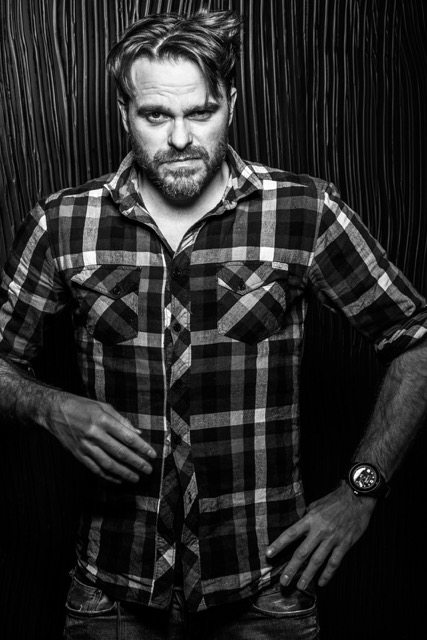 PHOTO © HANNES HAGENAUER
NAME: Hannes Hagenauer
BERUF: Rockstar Photographer & Graphic Designer, Music Producer
https://hanneshagenauer.at
https://alpinerockstar.com
https://feschnmagazine.com

THIS IS hannainthehouse @HANNES HAGENAUER
-Wie motivierst du dich an einem bad day? 
 Das Wort "bad day" versuche ich auszublenden, denn wenn man gesund ist und es an nichts fehlt, gibt es keine bad days!
-Was war deine bisher schwierigste und was deine beste berufliche Erfahrung?
Positive Erfahrung ist für mich, wenn man heutzutage Aufträge bekommt, wo ein Kunde ohne grosse Diskussion das zahlt was man verlangt und mit der Leistung auch zufrieden ist!
Meine schlechteste Erfahrung war, in einer Firma ca- 70-80 Stunden pro woche zu arbeiten, wo zusätzlichen Lügen und Intrigen zur Fimenphilosophie gehören.
-Was macht dich glücklich?
Privat bedeutet das für mich Freunde, Familie, Gesundheit!
Beruflich macht mich glücklich, wenn ein Projekt so verläuft, wie man es sich vorstellt und alle Beteiligten zufrieden sind!
-Was ist deine Stärke?
Ich bin flexibel und offen für neue Sachen!
Die Stärke mehrere Talente zu besitzen. Die Gefahr dabei ist, diese auch richtig zu nützen!
VIELEN DANK HANNES HAGENAUER! RESPEKT!

---
---
NAME: Hannes Hagenauer
BERUF: Rockstar Photographer & Graphic Designer, Music Producer
https://hanneshagenauer.at
https://alpinerockstar.com
https://feschnmagazine.com

THIS IS hannainthehouse @HANNES HAGENAUER
-How do you motivate yourself on a bad day? 
I try to fade out the word "bad day" . If you are healthy and have everything you need – then there are no bad days.
-What was your best and what was your harshest working experience so far?
For me a positive working experience is, nowadays, when you get jobs and the client is willing to pay what you ask for – without much discussion. And is satisfied with the result!  
My most difficult working experience was, to work in a company for 70-80 hours a week. And lies and intrigues were part of the corporate philosophy.
-What makes you happy?
Seen private my friends, family and health make me happy. Speaking about what makes me happy concerning my work. If a project is going well like expected and all people involved are happy and satisfied.
-What is your strength?
I am very flexible. I am open for new ideas and new things. Having multiple talents. The danger ist o use them wisely.
THANK YOU SO MUCH HANNES HAGENAUER! RESPECT!