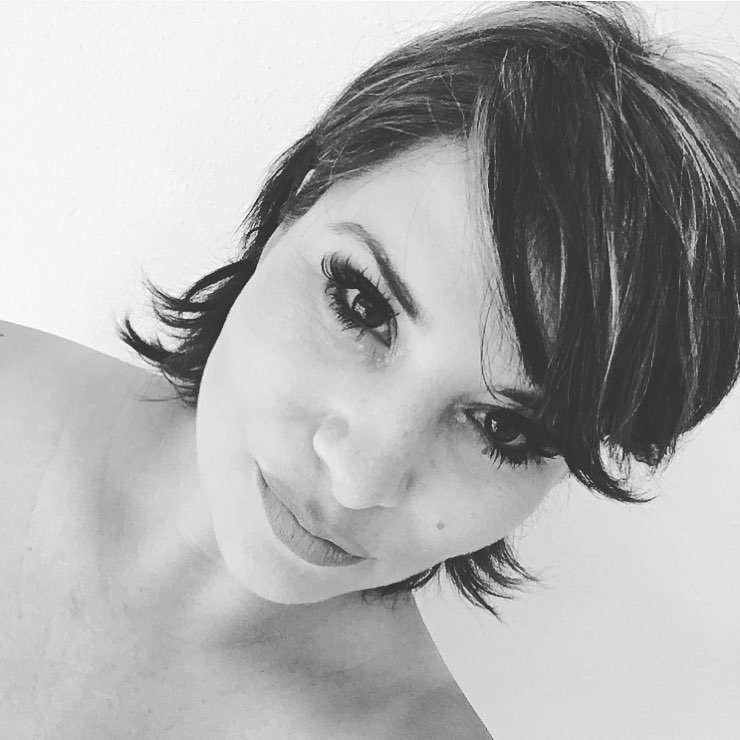 PHOTO © TANJA BUCHNER-BOCK
NAME: Tanja Buchner-Bock
BERUF: Entrepreneur/Blogger
https://www.tbfashionvictim.com
THIS IS hannainthehouse @TANJA "tbfashionvictim" BUCHNER-BOCK

-Wie motivierst du dich an einem bad day? 
Ich versuche auch an einem bad day die Dinge positiv zu sehen. Ich finde, wir leben in einer Zeit in der alles als Selbstverständlich betrachtet wird. Einer meiner liebsten Sprüche ist: "Viele Menschen versäumen das kleine Glück, während sie auf das Große vergebens warten."
Wenn es gar nicht klappt mit der eigen Motivation (kann auch mal passieren 😉  gibt es meinen Notfallplan der da wäre: gute Musik (funktioniert so gut wie immer) oder  eine kleine Auszeit am See oder Berg.
-Was war deine bisher schwierigste und was deine beste berufliche Erfahrung?
Meinen Job im Aussendienst aufzugeben war für mich definitiv die schwierigste Entscheidung!
Die Gründung eines Youtubechannels vor fast 7  Jahren als eine der ersten Österreichischen Beauty Youtuber. Mit diesem hat alles begonnen…..
Die Bestätigung meines Mannes und besten Freundes den Blog www.tbfashionvictim.com made in Salzburg vor 1 ½  Jahren zu gründen.
-Was macht dich glücklich?
Zeit mit meinem Mann, meiner Familie und unseren Hunden zu verbringen. Radfahren mit meinem Mann in der Natur sein. Gutes Essen und gemütliche Abende.
-Was ist deine Stärke?
Andere Menschen zu inspirieren und auf meine Reise mitzunehmen. Mein Motto für alle da draußen ist und bleibt: ".Jeder kann schön sein!"
VIELEN DANK TANJA "tbfashionvictim" BUCHNER-BOCK! RESPEKT!

---
---
NAME: Tanja Buchner-Bock
PROFESSION: Entrepreneur/Blogger
https://www.tbfashionvictim.com
THIS IS hannainthehouse @TANJA "tbfashionvictim" BUCHNER-BOCK
-How do you motivate yourself on a bad day? 
I try to stay positive on a bad day. I think that we live in a time where everything is taken for guaranted. One of my favourite quotes: "Lots of people miss the small pieces of happiness, while they are waiting for the great happiness all their life."
If motivation is absolutely not working at all (can happen ;): my SOS plan: good music (always working) or some short time out at a lake or in the mountains.
-What was your best and what was your harshest working experience so far?
To quit my field service job was definitly the hardest decision for me!
Best: To found a Youtubechannel 7 years ago as one of the first Austrian Beauty Youtuber. This is how it all began…..
The Bestätigung of my husband and my best friend to found the Blog www.tbfashionvictim.com made in Salzburg one and a half year ago.
-What makes you happy?
To spend time with my husband, my family and our dogs. To spend some time on the bycicle in the nature with my husband. To enjoy good food and cosy evenings.
-What is your strength?
To inspire others, to take them with me on my journey.
My Motto for all of you is and always has been: "Everybody can be beautiful!"
THANK YOU SO MUCH TANJA "tbfashionvictim" BUCHNER-BOCK! RESPECT!