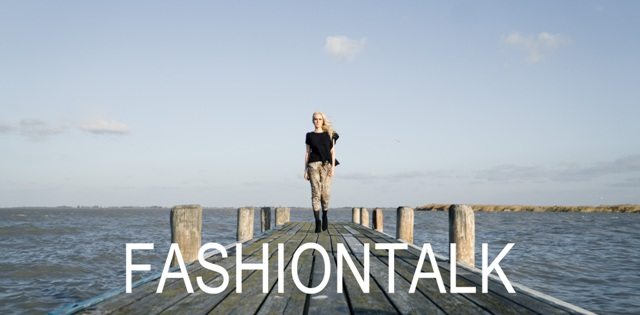 PHOTO © BIRGIT MACHTINGER PHOTOGRAPHY
Der F A S H I O N T A L K am 16. Februar lädt eine inspirierende Gesprächsrunde zum TALK  – Thema FEMALE FOUNDERS aus Business & Style!
Ich werde die Gesprächsrunde moderieren und bin als Gründerin selbst gespannt auf Erfahrungsaustausch und verschiedene Perspektiven.
Als Business & Style Coach ist meine Spezialität: DRESS FOR SUCCESS! Career Coaching in Style.
Die optimale Kombination meiner facettenreichen Persönlichkeit und Erfahrungen aus Personalwesen, Business & Style.

So Ladies let`s talk about the passion to create your life in your own style…and so much more!
SPECIAL GUESTS
Isabella Abel (www.isabellaabel.com)
Alexandra Condopoulos (fb.com/a.condopoulos)
Gudrun Grasberger (www.gudrunvonmoedling.at)
Sabine Karner (www.sabinekarner.com)
Stefanie Kukla (www.madamekukla.com)
Andrea Kerber (www.fashionvisavis.com)
Julia Marinics (fb.com/stilenotes)
Melanie Merio (www.melmerio.at)
Evelyn Rille (fb.com/EvelynRilleofficial)
Make up & Hair Artist beim ersten FASHIONTALK im neuen Jahr ist Elham Pouladvand (www.ellieline.com). Sie ist auch als Creative Director tätig und wird den Ladies vor Ort ein wunderbares Make up zaubern.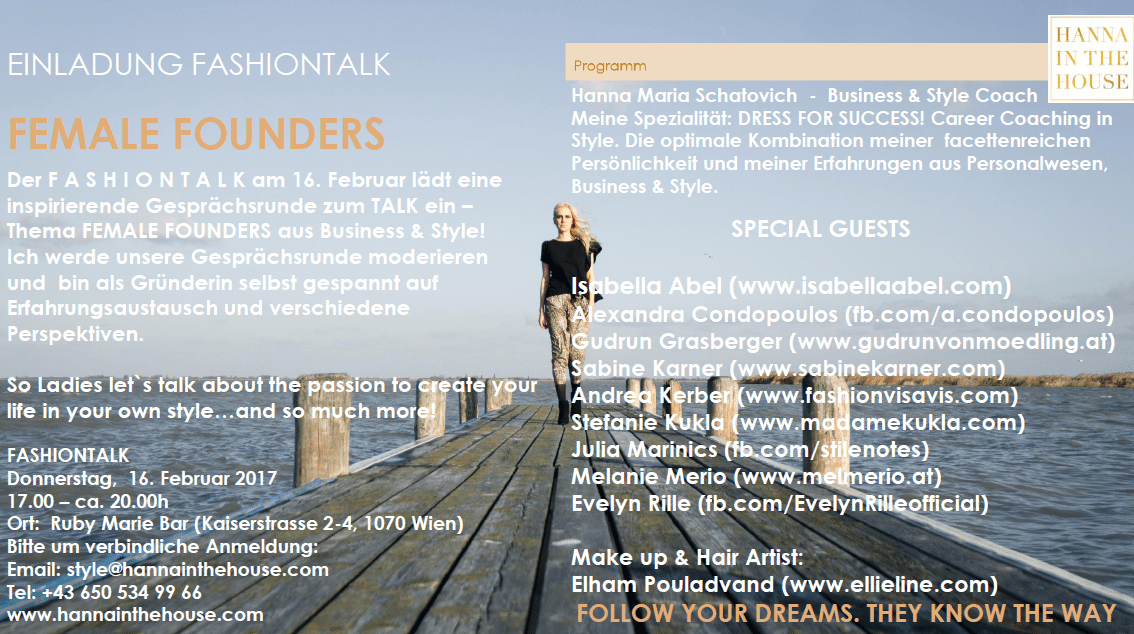 FASHIONTALK Donnerstag, 16. Februar 2017
17.00 – ca. 20.00h
Ort: Ruby Marie Bar (Kaiserstrasse 2-4, 1070 Wien)
Bitte um verbindliche Anmeldung:
Email: style@hannainthehouse.com
Tel: +43 650 534 99 66
www.hannainthehouse.com