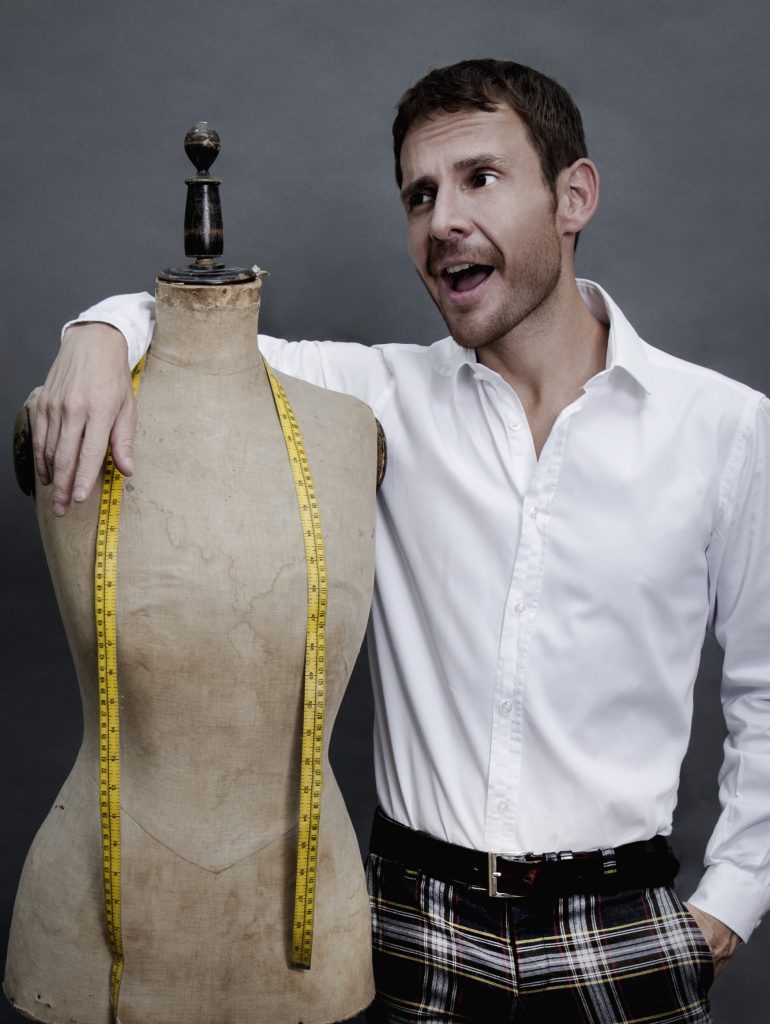 PHOTO © ISABELLA ABEL
NAME: MARCOS VALENZUELA
PROFESSION: Designer, Co-Owner, Marketing & Development Tiberius Wien
https://www.tiberius.at
THIS IS hannainthehouse @MARCOS VALENZUELA
–What makes you happy?
Allowing me moments of silliness and boldness. Being open to take risks, but above all passion make me happy 🙂 … AND Dark Chocolate!!!
–How do you motivate yourself in stressful times?
Being extra disciplined and focused… Go for a run meanwhile I enjoy my favorite music… In that moment I always visualize my goal, that gives me motivation in stressful times.
–On a bad day, what is your motivational recipe?
Observer, feel & accept… Don´t do anything…Embrace your emotions… embrace the silence… and then, when the moment comes, move on, go for it!… There is always a reason for bad days, there is always a lesson to be learn. There is always movement and development… My mantra for a bad day.. ;)… Hakuna Matata!
–What drove you to found TIBERIUS WIEN?
Tiberius shop was founded by Karl Ammerer 25 years ago.
My job with the development of the label and the brand Tiberius was the vision of development: to create a product with authenticity, honesty, sexiness, playfulness & elegance.
THANK YOU SO MUCH MARCOS VALENZUELA!  RESPECT!
---
---
NAME: MARCOS VALENZUELA
BERUF: Designer, Co-Inhaber, Marketing & Development Tiberius Wien
https://www.tiberius.at
THIS IS hannainthehouse @MARCOS VALENZUELA
–Was macht dich glücklich?
Mir Momente der Albernheit und Momente des Muts zu erlauben. Offen dafür zu sein, Risiken einzugehen. Aber über allem steht die Leidenschaft, die mich glücklich macht 🙂 …UND dunkle Schokolade!!!
-Wie motivierst du dich in stressigen Zeiten?
Extra diszipliniert und fokussiert zu sein….Laufen zu gehen und dabei meine Lieblingsmusik zu genießen…..In diesem Moment visualisiere ich mein Ziel. Das gibt mir Motivation in stressigen Zeiten.
-Hast du ein Rezept, um dich an einem bad day zu motivieren?
Beobachter zu sein, fühle und akzeptiere. Mache garnichts. Heiße deine Emotionen willkommen…heiße die Stille willkommen…..und dann, wenn der Moment kommt, mach weiter, jetzt erst recht!
Es gibt immer einen Grund für bad days. Es gibt immer eine Lektion zu lernen. Es führt immer zu Bewegung und Entwicklung… Mein Mantra für einen bad day... ;)… Hakuna Matata!
-Was brachte dich dazu, TIBERIUS WIEN zu gründen?
Tiberius wurde von Karl Ammerer vor 25 Jahren gegründet.
Meine Tätigkeit mit der Entwicklung des Labels und dem Brand Tiberius, war die Vision von Development: ein Produkt mit Authentizität, Ehrlichkeit, Sexiness, Verspieltheit & Eleganz.
VIELEN DANK MARCOS VALENZUELA!  RESPEKT!