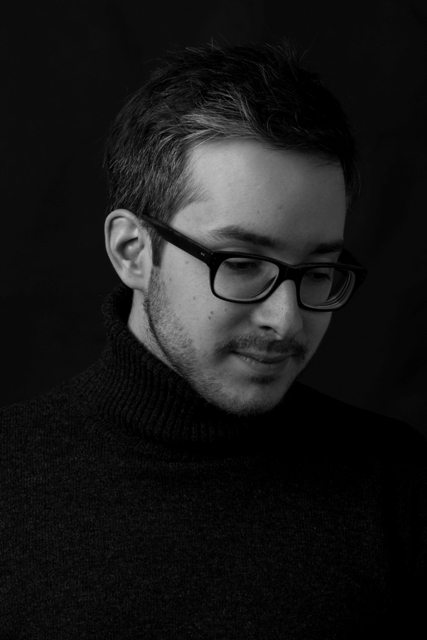 PHOTO © WERNER HIMMELBAUER
NAME: Werner Himmelbauer
BERUF: Photographer, Art Director
https://www.wernerhimmelbauer.com
THIS IS hannainthehouse @WERNER HIMMELBAUER
-Wie motivierst du dich an einem bad day?
Eine große Motivation ist, dass ich genau das mache das ich Liebe. Sich diesen Luxus ins Gedächtnis zu rufen ist alleine schon eine große Motivation, wenn der Tag mal nicht großartig ist. Des Weiteren reflektiere ich die Situation und schaue sie mir von weiter weg an. Oft kann man aus einem schlechten Tag einen Guten machen. Meine Hündin Yuki hat zusätzlich das Talent mich leicht zum Lachen zu bringen.
-Was war deine beste bzw. deine bisher schwierigste berufliche Erfahrung bisher?
Ehrlich gesagt, bei den besten Erfahrungen ist es schwer auszumachen. Es gibt so viele großartige Erfahrungen, die ich gemacht habe bzw. noch machen möchte. Das ist schwer festzumachen. Und zwecks den Schwierigen? Schwierigkeiten sind dazu da überwunden zu werden.
-Was macht dich glücklich?
Glücklich machen mich schon Kleinigkeiten bzw. alltägliches. Nach jedem Shooting und nach Fertigstellung eines Fotos bin ich glücklich. Ich habe wieder etwas Neues geschaffen und mich selbst kreativ weiterentwickelt.
Es ist ein großartiges Gefühl, wenn ich die Erwartungen des Kunden erfülle bzw. übertreffe und er meine Begeisterung für meinen Beruf in den Fotos sieht.
-Was ist deine Stärke?
Ich denke, dass ich mich sehr gut in Menschen einfühlen kann. Die Kommunikation zwischen Kunde/Team ist einer der wichtigsten Eigenschaften, die ein Fotograf mitbringen sollte.
Dazu probiere ich mich immer neu zu erfinden, zu steigern und bin sehr ehrgeizig und hartnäckig.
VIELEN DANK WERNER HIMMELBAUER! RESPECT!
---
---
NAME: Werner Himmelbauer
BERUF: Photographer, Art Director
https://www.wernerhimmelbauer.com
THIS IS hannainthehouse @WERNER HIMMELBAUER
-How do you motivate yourself on a bad day?
My main motivation – i do what I love. To keep in mind that luxury, is an absolute motivation. Even if the day is not that great. Further I reflect the situation, looking at it from some distance. I believe you can also make a good day out of a bad day. My dog Yuki is very talented making me laugh too.
-What was your best and what was your harshest working experience ever?
Honestly, it is a tough choice to sort out the best experiences. There are so many that I already made and looking forward to happen. And the harshest ones? Difficulties are there to overcome them.
-What makes you happy?
Small things are making me happy, daily life, everyday occurances. After every shooting and completion oft he photos, I am happy about the result of the photo. I created something new. I increased my creative further development. It is a wonderful feeling to fulfill the expectations of the clients or even to exceed them. And that my clients feel the enthusiasm for my job as a photographer through my pictures.
-What is your strength?
I think, I am very talented in empathizing with people. The communication between photographer & client – that is one of the most important characteristics of a photographer. I try to constantly reinvent and increase myself. I am very ambitious and persistent.
 
THANK YOU SO MUCH WERNER HIMMELBAUER! RESPECT!