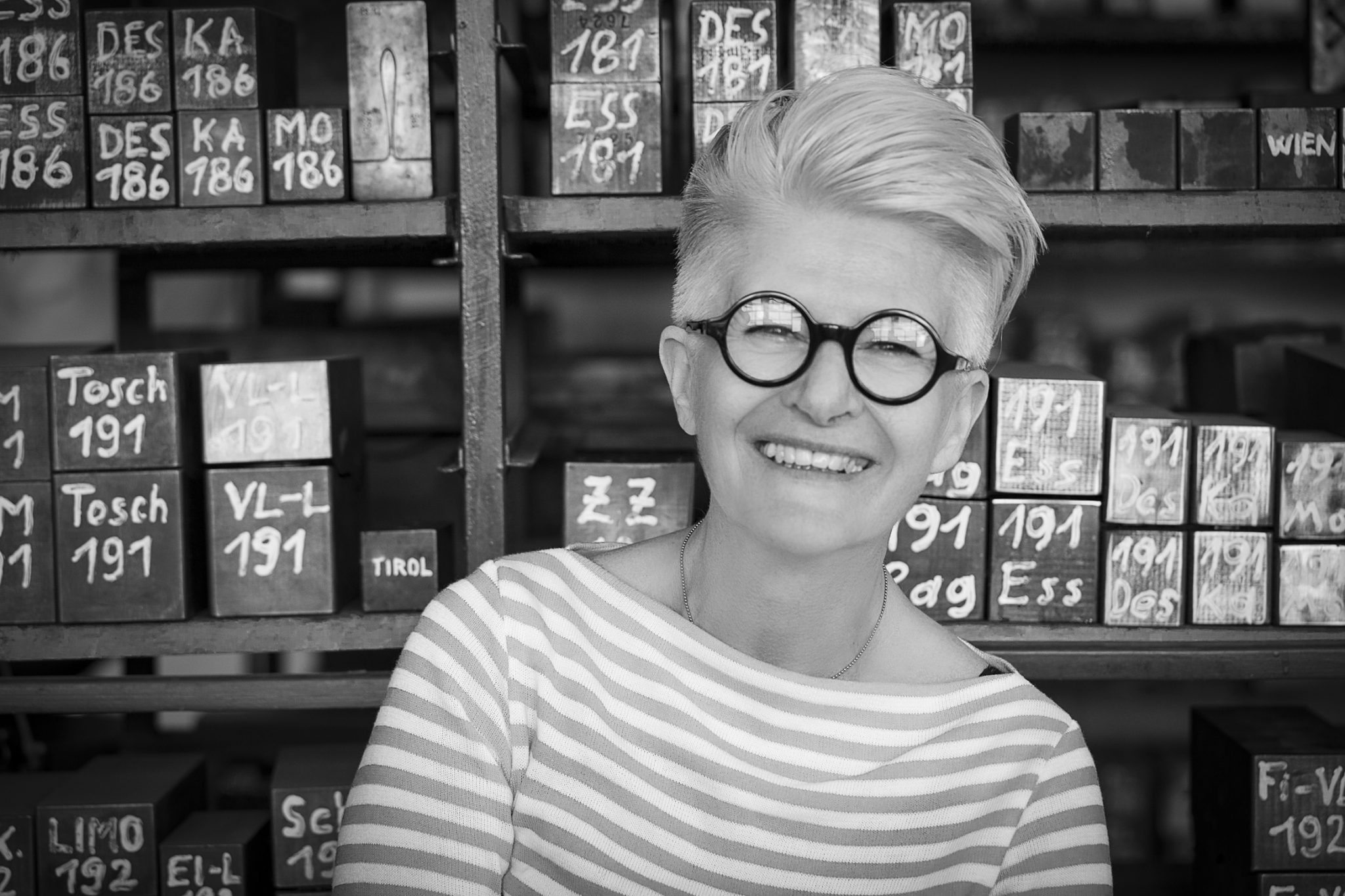 PHOTO © NINA HELF
NAME: Inge Prader
BERUF: Fotografin
https://www.prader.at
https://www.ingeprader-wedding.com

THIS IS hannainthehouse @INGE PRADER

-Wie motivierst du dich an einem bad day?
Ich versuche meine "kleinen", Alltagsproblemchen zu relativieren. Man braucht nur den Blick etwas weiter in die Ferne zu richten und sieht, was wirkliche Probleme sind.
-Was war deine bisher schwierigste und was deine beste berufliche Erfahrung?
Schwierig ist jeder Job, den ich nur aus wirtschaftlichen Überlegungen mache, alle anderen beruflichen Erfahrungen sind bereichernd und machen mir noch immer grosse Freude, da gibt es kein "ranking".
-Was ist deine Stärke?
Das kann ich selbst nicht gut beurteilen, da wäre es besser andere zu fragen. Ich bin ein großer Menschenfreund und ich hoffe, dass ich das manchmal vermitteln kann.
-Was war deine Motivation, dich selbständig zu machen als Fotografin?
Da brauchte ich keine Motivation. Das war von Anfang an mein erklärtes Ziel, ich kann mir einen anderen Berufsweg nur schwer vorstellen.
VIELEN DANK INGE PRADER!  RESPEKT!
---
---

NAME: Inge Prader
PROFESSION: Photographer
https://www.prader.at
https://www.ingeprader-wedding.com

THIS IS hannainthehouse @INGE PRADER
–On a bad day, what is your motivational recipe?
I try to relativize my "small" everyday problems. You just have to take perspective, to look more into the distance, and you see, what real problems are.
-What was your best and what was your most difficult working experience so far?
Difficult for me is every job, that I am just doing because of economic reasons. All other working experiences are an enrichment and still making me very happy – there is no "happy experience" ranking.
-What is your strength?
I can`t judge myself, I think it would be better, to ask others. I am a great philantropist, a friend of humanity and I hope, I can connect and impart sometimes.
-What was your motivation to be self-employed as a photographer?
I didn`t need any motivation. Because that was my declared goal straight from the beginning. I can`t imagine any other professional career than my self-employment background.
THANK YOU SO MUCH INGE PRADER!  RESPECT!